We can conduct
any process

We will teach
you online

We will assure
the satisfaction of your clients

We will prudently expand
your options in the market place
Catalog of services
Agile

Are you undergoing a change from standard work methods to agile ones?

We will help you with the support of functions/ceremonies and the instituting of Atlassian tools to help you without delays. From initial ideas and story mapping, through sprint planning and refinement to verification of acceptance criteria and retrospectives. To make your Agile truly agile.

#agile #lean #SAFE #LeSS #grooming #storymapping

Portfolio Management

Do you have an overview of planned and running projects, their priorities, status, risks and dependencies?

Do you need to monitor the development and support of your systems and manage the scope of changes in accordance with the strategy of your firm or a specific department? We will guide you to achieve such an audit so that your decisions are based on true data, not your feelings.

#portfolio #program #planning #sourcing

Objective & Key Results

Are you planning long-term goals?

We will help you coordinate the activities of individual departments or teams to support the main goals of your firm.
Simple, measurable and precise monitoring of progress in defined areas. Using the OKR methodology, we will augment your existing reporting with a strategic view.

#OKR #objectives #keyresults #planning #goals #projecthealth

Software testing

Do you want to have quality under control?

Using our broad experience from dozens of projects, we will take a look at how you measure quality, performe coverage analysis, and then help you construct an effective testing process from the initial planning to the final evaluation. All with respect to your approach to projects, whether you work agile or otherwise.

#traceability #bugs #defects #quality #testmanagement
Project management

Transition management

Risk management

Resource management

Information sharing

Support and
Control reporting

Reporting
Who we are

We are an international ICT company, part of the Principal Group SE, with sixteen years of experience in the areas of SW development, strategic consulting and allocating of qualified IT specialists.

As an Atlassian competency team, we specialize in advanced process architecture of any kind and convert acquired best practices into Jira, Confluence, Service Desk or DevOps Tools configurations. We aspire to equip Atlassian applications with modern technology and approach.
Blog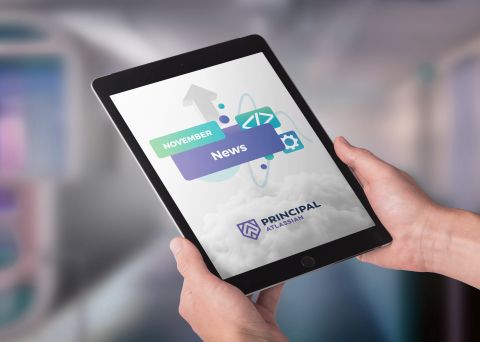 30.11.2020
Atlassian news
On a monthly basis, we will bring you the main events of the Atlassian world. There is a lot of information and the essential ones often pass us by, but we will help you find your way. We always summarize the most important information about the platform with relevant comment.
05.11.2020
End of support for server versions
Atlassian has announced the end of support for server versions of its applications.
The trend of Atlassian support for its server products has been falling and approaching zero for a while now. After last year's radical rise in pricing, the gossip received basically an official status.
View all articles